Blockchain technology and cryptocurrency have transformed transactions in both the UK and beyond. Yet, with these developments come increasingly more complex and intricate cybercrimes. In fact, cryptocurrency crimes have increased annually by over 100% since 2016, with 30,000 crimes reported in 2022 alone. This article will look at how we can adapt the legal system to handle these new threats and how we can improve our existing procedures, including actions like process serving.
Adapting The Legal System To COVID-19
The pandemic had a significant impact on court users and the legal system alike. Hearings went from face-to-face to remote proceedings. A whole new set of legislation was published to make it possible for individuals to attend hearings virtually.
Reports also indicate that virtual hearings put those participating in the proceedings at ease. Individuals no longer had to fear being in the same room as particular persons. Over 90% of legal representatives reported it was an acceptable alternative to in-person hearings.
But what happens now, as the urgency of the pandemic gradually recedes? Studies are ongoing into which hearings should be conducted remotely vs in person. Research suggests that vulnerable individuals or witnesses would benefit more from attending in person than virtual appearances. Complex cases also seem to be better placed in a court setting.
Protecting The Legal System In A Modern Age
The sudden movement of many in-person services to a virtual setting has also necessitated increased security and encryption. No business is invulnerable to cyberattacks, with as many as 80% of companies experiencing some form of attempted cyberattack between 2021-22. The virtual setting has created an opportunity for cybercriminals, allowing online crime to thrive and multiply at a staggering rate.
The legal sector is a hub of confidential data, making it incredibly vulnerable to cyberattacks. Processes like file sharing are also at risk of data breaches. 52% of data breaches at UK legal firms were due to individuals sharing data with the wrong people. The legal system needs to utilise encrypted software when communicating with clients.
An everyday example of encryption software is WhatsApp, which legal representatives used extensively during COVID-19. The encrypted technology means that legal representatives reach clients in real-time via a secure method. Legal representatives can also be confident that their messages have been read and received.
How Is The Legal System Evolving?
The legal system needs to evolve to new remote-working practices, modern technology, and new modes of criminal activity. Read on to find ways the legal system has adapted to tackle these issues.
Blockchain
Blockchain allows for encrypted contract signing, with accurate data on when items are sent and received. It helps to protect the security of this data as it is sent. This makes it both a useful tool for legal representatives to both build evidence and onboard clients safely. In the future, it could also be used to better protect and establish land and intellectual property rights in cases. Blockchain allows for a secure and immutable record without the need for physical document signing or additional protections.
The Evolution Of Process Serving
Process Serving has also needed to evolve in a virtual age. Process Serving refers to delivering court-related documents to the required recipients. It is a certified delivery method to ensure that files are received appropriately. The modern world poses many new challenges to process serving. The individuals behind cyber crimes are notoriously difficult to track down.
Innovative new methods are required to adapt Process Serving to modern technology. The use of non-fungible tokens (NFTs) as a form of process serving is a prime example. In July 2022, court documents were served via blockchain for the second time worldwide.
In the case of D'Aloia v. Binance Holdings & Others, the documents were sent as an NFT to notify unknown persons of the court case. In this case, the only way to identify the location of the participants was via a digital wallet. Using NFTs, the unknown party was sent papers and eventually located.

Real-Time Witness Tracking
Ensuring the integrity of witnesses is an essential role for any legal representative. Yet keeping real-time data on a witness can be incredibly difficult, especially as a case progresses. During a court case, data may emerge that compromises the integrity of a witness or expert testimony, ultimately jeopardising a case. Real-time witness tracking allows up-to-date monitoring of any witness's legal or media activity. It also removes the need for time to research witnesses to the same extent. The automation frees up time for legal representatives to spend on other critical tasks.
File Sharing And Encryption
Over 80% of legal representatives state that data breaches can significantly damage their firms. Yet, over 90% still used email to exchange data with clients. There is a disconnect between the understanding of data breaches and ways to mitigate them. Fortunately, companies like Citrix and Dropbox have offered new ways for firms to encrypt their data. The best software options will depend on what type of legal representation is offered. However, all legal representatives should exercise caution when sharing files with clients and external parties.
Simulations As Evidence
Computer simulations of accidents, shootings and real-world events have been considered in courtrooms for several years. However, updated technology will make these increasingly more accurate. However, simulations have always posed an issue regarding admissibility and accuracy as evidence in the courtroom.
Simulations also have several uses outside of the courtroom. They can be used to study virtual jurors and their reactions to specific cases. Research can provide greater insight into how jurors act and give an understanding that helps prevent unanticipated biases from impacting a juror's impartiality in a case.
Cloud Technology
The practice of transporting physical files from your office to the courtroom is dwindling with the use of Cloud technology. Cloud technology implementation increases in the UK legal sector by 20% each year as legal representatives use secure technologies to access files on their phones, tablets or PC rather than relying on physical files. The increasing digitisation of files also provides an opportunity to gather research and spot trends in data.
Big Data In Law
Big data in law include the sheer volume of data in the legal sector gathered on individuals and cases. Legal firms collect data on everything from contract paperwork to client demographics. This data can be leveraged to inform legal firms about the types of services their client wants and even the best way to deliver cases to ensure success.
Big data can also be pulled from telephone companies and insurance forms and presented as evidence in court. Legal representatives can use the accessibility of this data to speed up court cases and traditional research methods. Big data can also help law firms appear more transparent, as potential clients could see data on their cases, performance and legal history.
Artificial Intelligence (AI)
Artificial intelligence can automate and save hundreds of hours for processes like contract drafting and signing. It can also help gather data for legal research. Automating administrative tasks can help legal representatives focus on client relationships and case building. Jobs like eSignatures, eBilling, and even tax management can now be handled entirely by AI. This has developed even further with research databases and digital documentation that can help legal representatives compile case files and critical documentation.
Artificial Intelligence has come under increasing scrutiny in recent years, and the AI Regulation Policy paper was published in July 2022. The document proposes the installation of local ethics committees in the police force and particular government and legal entities to better regulate how AI is used in these institutions.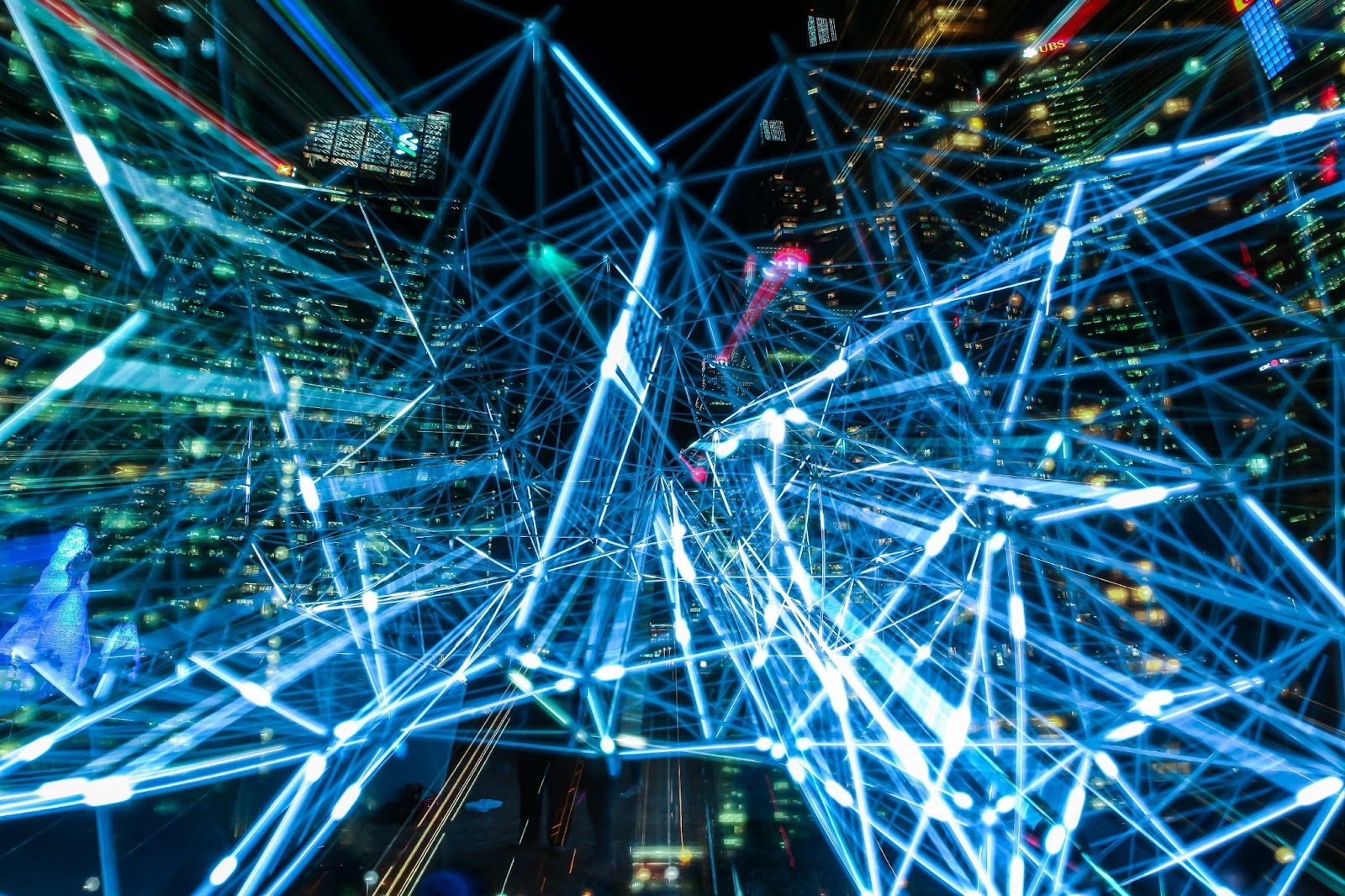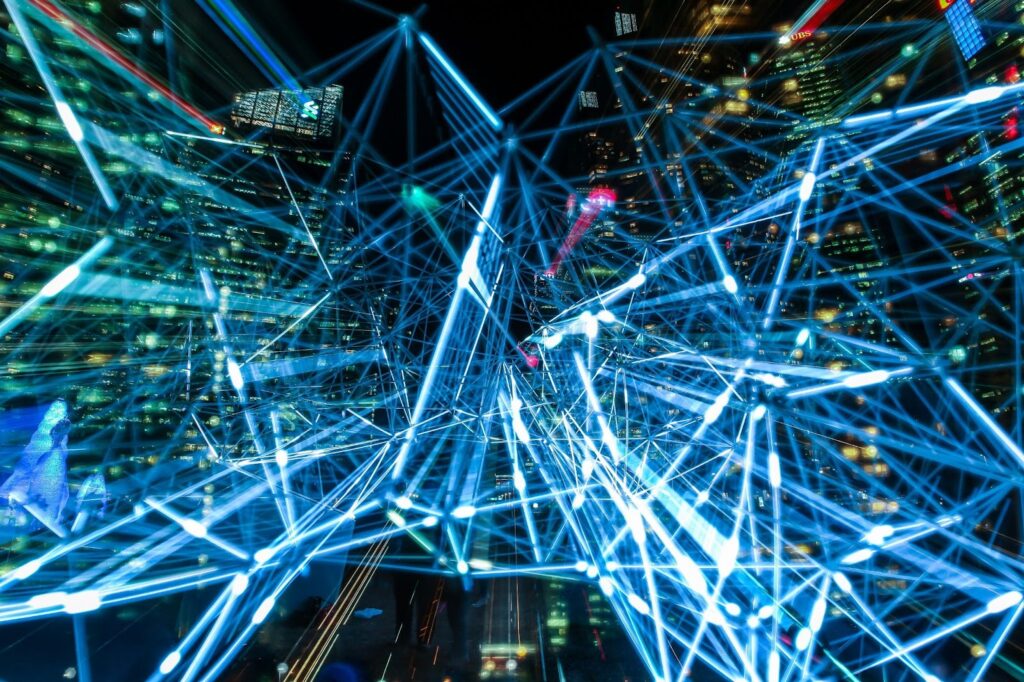 Education And Training In The Legal System
The development of new technologies in the legal system requires better education and training among internal staff. With half of all data breaches coming from innocent mistakes inside legal firms, there is work to be done. Legal representatives must have an understanding of the latest technological risks. Evolving new training on items from phishing to digital encryption is the best way to prepare the legal system for future technology.
Final Thoughts
AI, big data, crypto, and social media evolve on a daily basis. The creation of the metaverse also poses new challenges in terms of data regulation and law. As these technologies develop, legal representatives and the legal system must evolve to understand and appropriately litigate related crimes.
Fortunately, tech in the legal system has significantly developed background checks, process serving, and encryption to meet these challenges. New ways of gathering big data through AI can help better inform legal representatives in cases. NFTs and blockchain technology provides unique opportunities to reach individuals at the heart of complex cybercrimes.
The UK legal system must constantly evolve and adapt to the new challenges posed by technology. Using modern technology to the advantage of the legal system will help ensure that the UK can stay ahead of new threats as they emerge.