Coronavirus fraud refers to fake requests for money or information which use the global coronavirus crisis to seem legitimate. In July, the Crown Prosecution Service (CPS) issued a warning to the public to beware of fraudsters exploiting the COVID-19 pandemic. With people staying at home, worrying about their finances and shopping online, the situation of the UK public for most of 2020 has been vulnerable.
Why Do People Commit Fraud?
Most scams in the new wave of coronavirus fraud aim to get as much personal information from people as possible. With details such as your email address, home address, phone number and bank details, criminals can impersonate you and take control of your finances. When people are vulnerable, fraudsters will prey on their concerns to trick them into either sharing their information freely or clicking a link which steals information from their browser cache.
What Coronavirus Scams Have Surfaced During Lockdown?
We've seen a huge surge in fraud during the coronavirus pandemic. Scammers are gaining people's trust by pretending to offer financial assistance, investment opportunities and even Test and Trace information. In this article, we take a look at some of the prominent COVID-19 scams, and how to protect yourself from fraud.
What is Phishing?
The majority of scams that have surfaced during the pandemic have been phishing scams, received via email. A phishing email will appear to come from a legitimate source (such as HMRC or your bank) but will actually include a dangerous link or attachment. Clicking a link or downloading an attachment can download malware to your computer or steal information from you. Another risk is that the link takes you to a form which offers a reward for personal or financial information.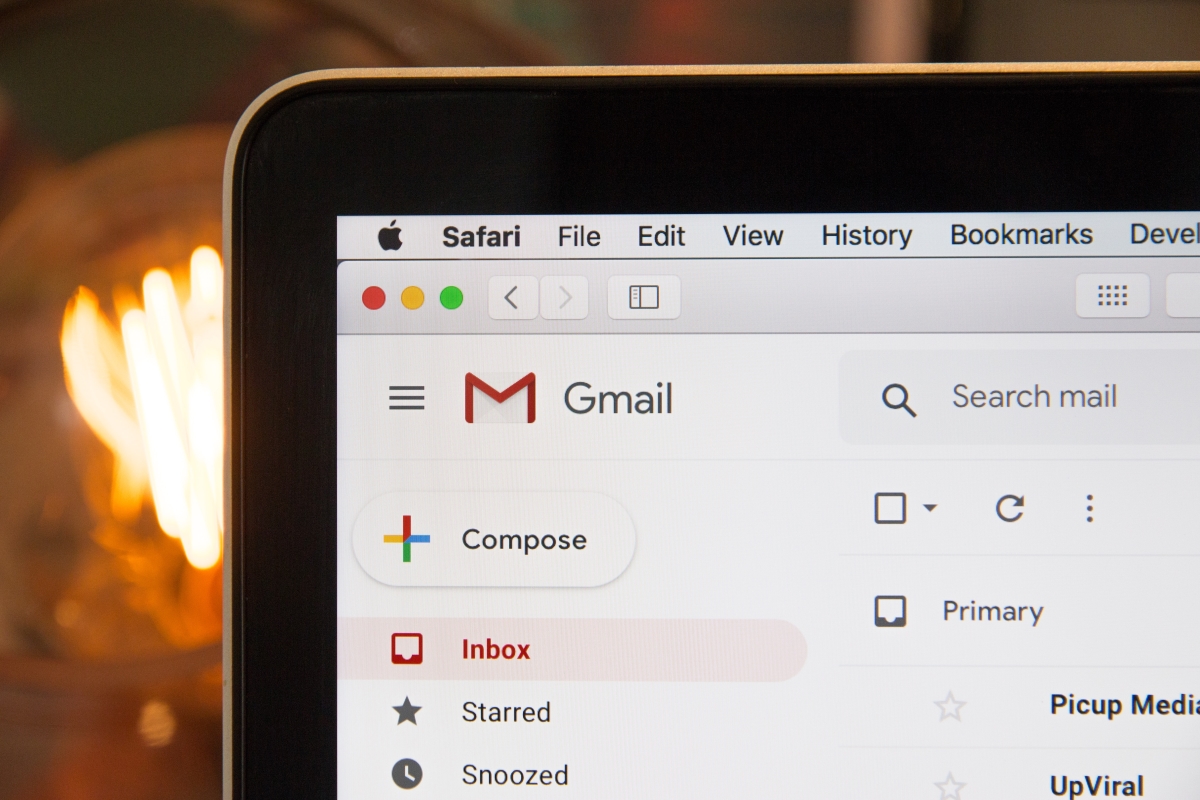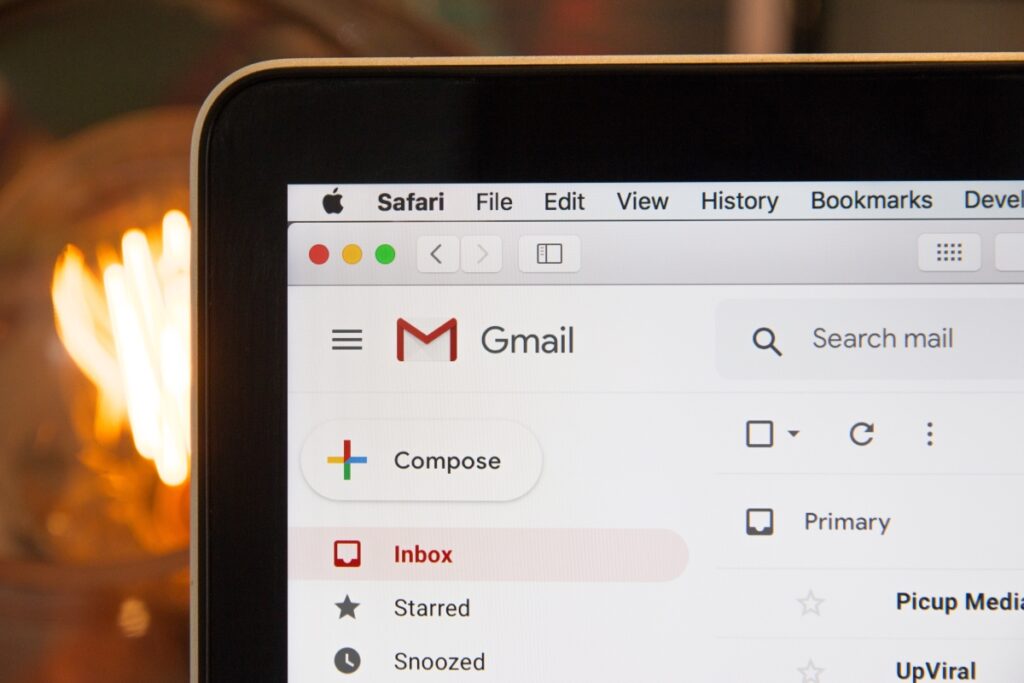 How to Avoid Phishing Scams
Be vigilant with every email about money or items purchased.
Check the sender's email address to see which domain it comes from. Legitimate organisations will use the company name as the domain, e.g. no-reply@halifax-online.co.uk. If the sender's address contains a lot of numbers or random letters it is likely to have been set up by a random email generator as part of a phishing operation.
Check the attachment. If the attachment link has unusual spellings or misspellings, or if hovering your mouse over the link shows a different URL behind it, it's likely to be malicious. Likewise, if an unexpected email contains a .zip folder, you should never open it.
Report the email as Spam and delete it.
9 Coronavirus Scams to be Aware Of
The best way to avoid being defrauded is to know your enemy. Reading up on the latest scams can help you be more aware of fake requests so you know them when you see them. You can help your family and friends avoid these scams as well by sharing with those around you.
The Fake Government Funds Scam
Phoney HMRC emails are commonplace, and most know not to trust those promising a large and precise tax rebate. However, during the pandemic, there have been many reported cases of fake government emails offering financial assistance, playing on people's immediate concerns as the job market fails.
Some of these messages offer grants of up to £7,500. These emails contain malicious links which steal personal and financial information.
There are also scam emails offering 'Covid-19 Relief Funds', which encourage you to enter personal information into a form to gain access to funds.
Others promise 'council tax reductions', using government branding and linking to a fake government website which is used to gain personal and financial information.
There have even been attacks on those in need, selling help with Universal Credit Applications in exchange for a portion of the benefit payments in advance.
The Test and Trace Scam
This scam preys on the uncertainty around the Government's Test and Trace scheme, as the format of any contact notifications is still unknown to many. Fraudsters are sending phishing emails claiming to alert the recipient that they have been in close contact with someone who has tested positive for coronavirus. A link offering more information leads to a fake website, used to infect devices with malware and steal information.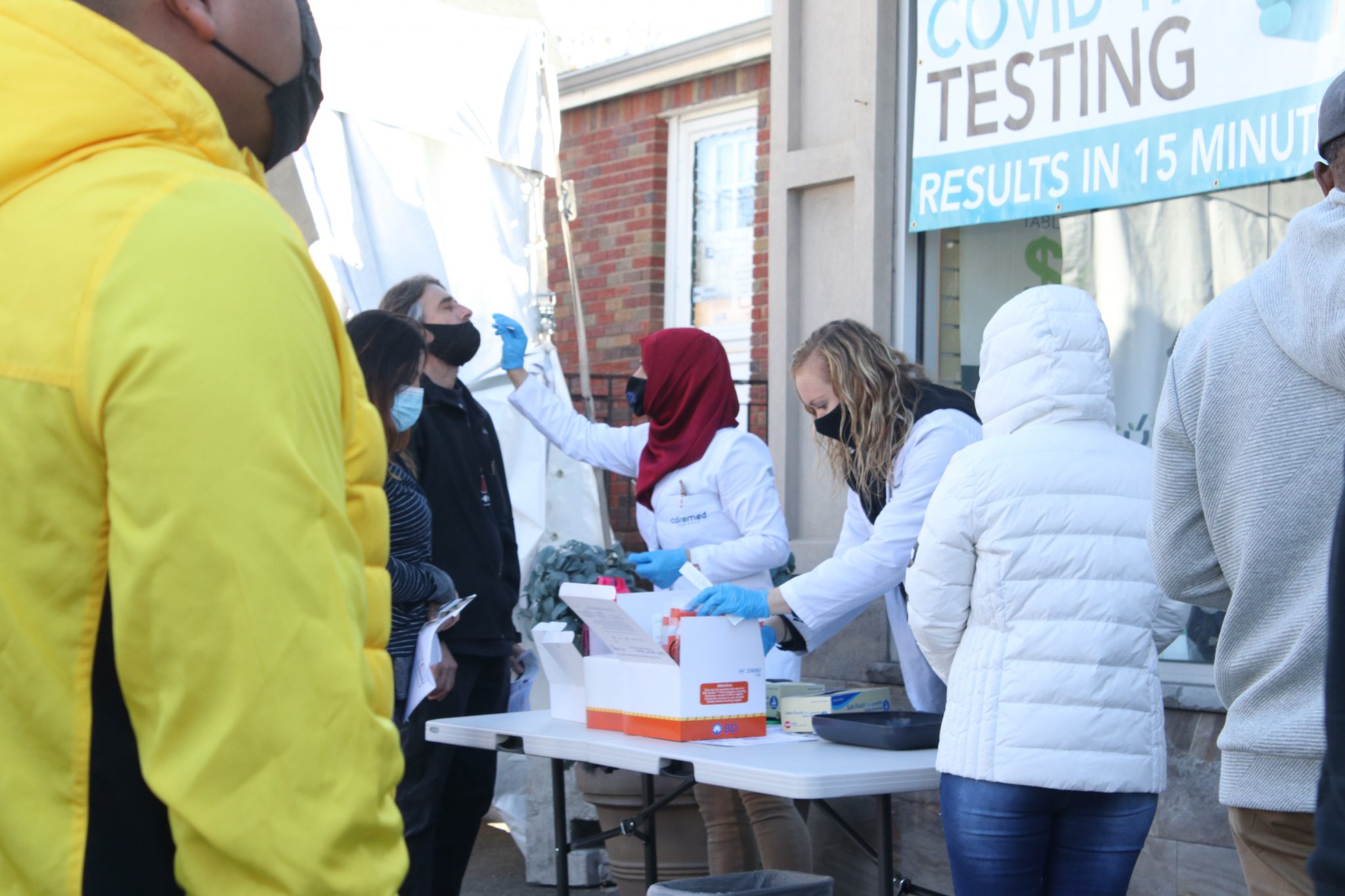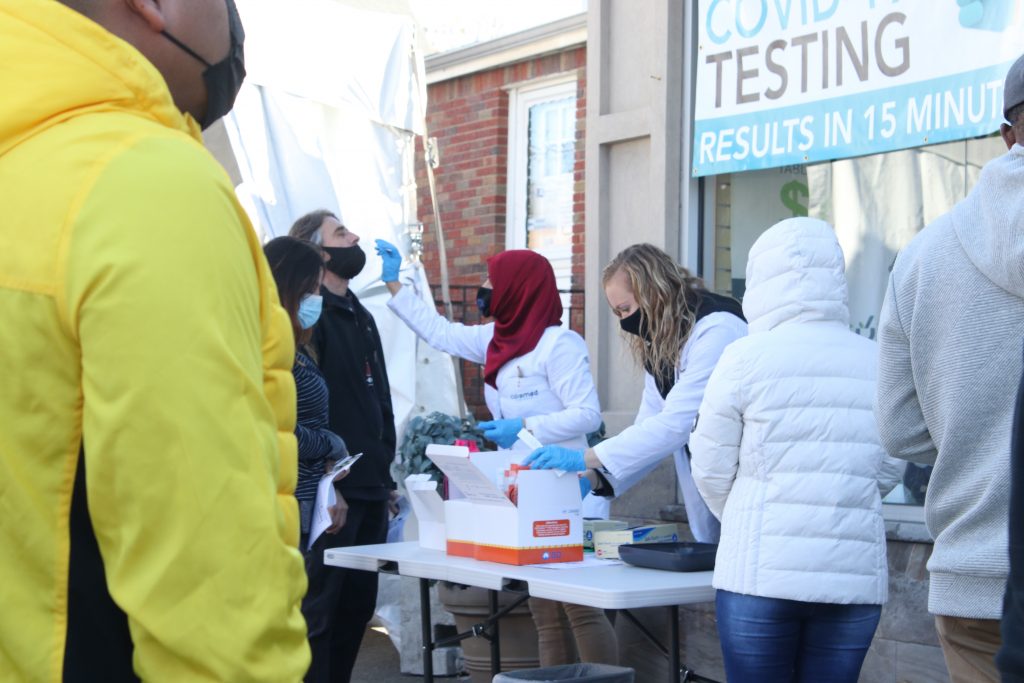 The Free TV Licensing Scam
Fake emails and texts which offer six months off TV license payments claim that, because of the pandemic, the government has made them eligible for money back. Victims are asked to click a link to receive the funds, but of course, these links are fake and designed to steal information.
Online TV subscriptions have risen dramatically over lockdown as many of us have more time at home with little to do. Criminals have responded by targeting people with emails asking them to update their payment details. In this way, fraudsters gain credit card information to use for their own ends.
The Online Dating Scam
As cruel as any fraudster can be, creating fake dating profiles to exploit users is a callous move. Those looking to meet someone new during a national lockdown have few options but online dating. However, with fake dating profiles, they risk being manipulated by their love interest into sending money to a stranger. It has been found that fraudsters will use another, stolen identity to add legitimacy to their profile and more easily start a relationship with their target.
The Investment Scam
Investment scams have quadrupled since March 2020. Many fraudsters are using social media posts, emails and adverts to encourage people to 'take advantage of the recession' by investing in Bitcoin or other opportunities. When a victim makes a payment, the fake investment website disappears, leaving them in the dark. Some scammers even clone fund managers' websites and documents. This technique has been used to steal £10m from investors in the UK this year.
The Festival Streaming Scam
For those who had bought tickets to large-scale events such as festivals and sports tournaments, coronavirus spoiled their 2020 plans. However, this disappointment has been compounded by many falling for Facebook phishing pages. These pages charge users to watch live streams of events, despite their being free to view. Other similar instances involve scammers creating fake event listings, which direct fans to a website that charges them illegally.
The Fake Job Scam
With so much uncertainty about work security this year, the increase in fake job listings has been huge. The listings usually require little or no previous experience, and ask for personal details or money as part of the application, for example, to pay for training. These can be difficult to spot, but legitimate employers will never ask you for money in advance.
The Missed Delivery Scam
It's no secret that most of us are relying on online shopping for the duration of the pandemic. This has inevitably led to most of us missing a delivery. Emails purporting to be from known delivery companies, such as DPD, Hermes or even Royal Mail, claim that a delivery has been missed. Scammers use these emails to encourage you to click phishing links, offering to 'rebook your delivery'. These links lead to fake websites, designed to look like familiar platforms such as a Microsoft Login page, leading you to give over personal information or passwords.

The Online Shopping Scam
Of course, not all COVID scams are phishing emails. As I said previously, most of us are relying on online shopping. Fake product websites, including those advertising facemasks and hand sanitisers, play on situations of high demand to get people to send money or share their credit card details. As the whole process is online, the victim may only realise they've been defrauded when the product doesn't arrive. This is known as trading fraud.
Fake websites might even mimic the pages of known companies to catch more people out. Other ways fraudsters achieve this include emailing people directly and posting advertisements on social media.
You can read more about these scams and stay up to date with Action Fraud's News section.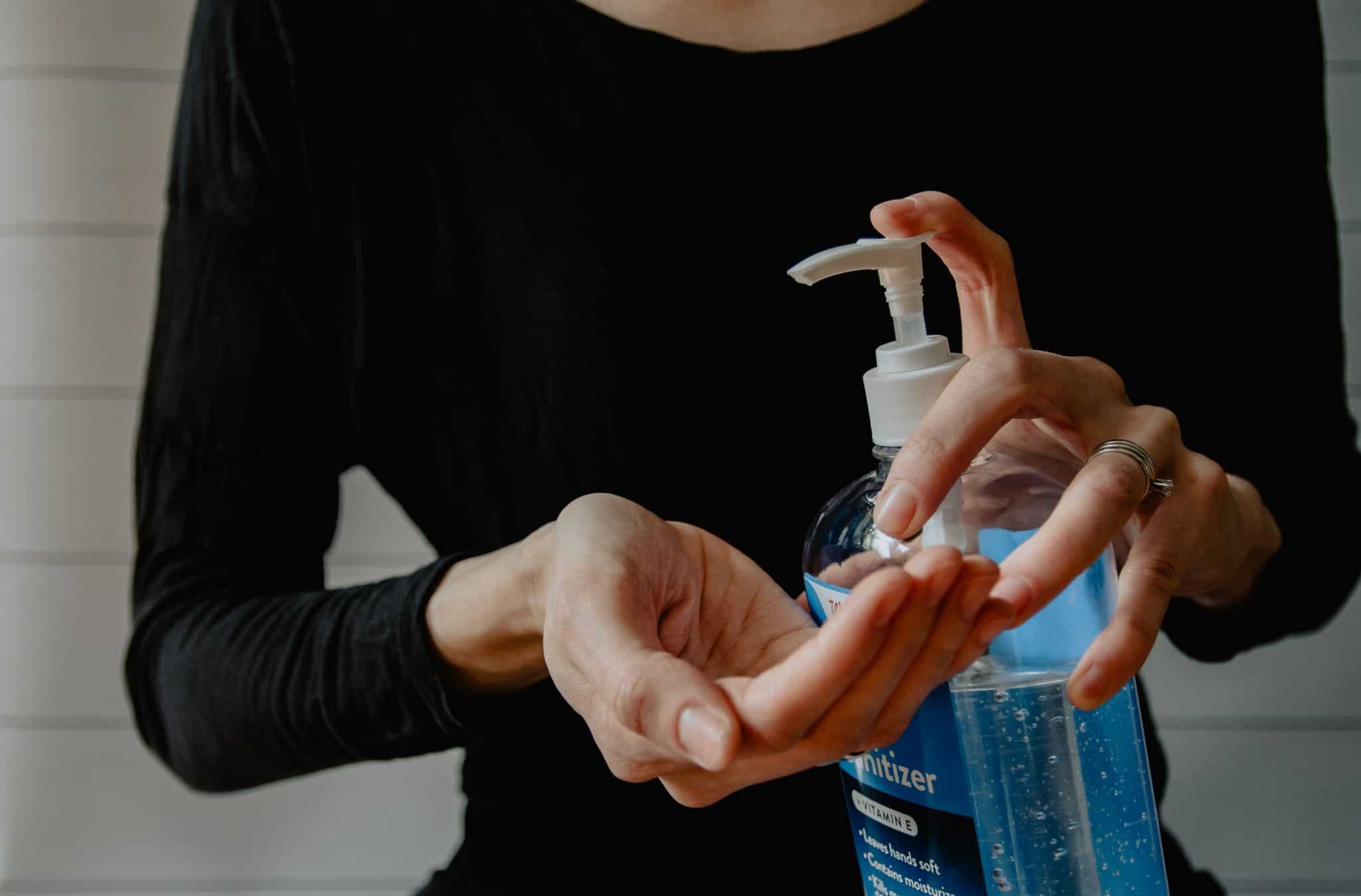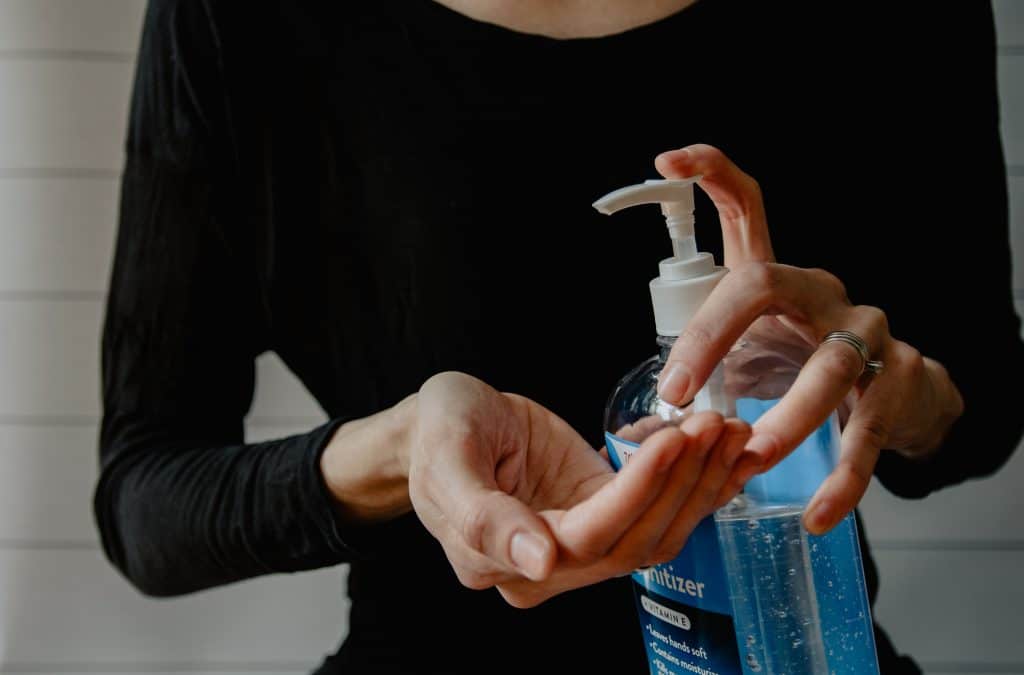 How to Spot Online Fraud?
The most common, and most useful piece of advice around fraud is that if it sounds too good to be true, it usually is. The following advice can help you protect yourself against scams online.
Phishing emails or scam emails often create a sense of urgency, asking you to do things 'right away' or 'within 1 hour' before the offer times out. If you are pushed into a quick decision, you should check again.
Always check the sender's email address. If the domain doesn't match the organisation they're claiming to be from, it's probably fake.
Look for typos or inconsistencies in formatting.
Hover your mouse over any links: if the URL that shows up when you do this doesn't look right, don't click it.
If the email is asking directly for money, passwords, pins or card details, it's fraud.
Never give out personal information that could be used to steal your identity or access accounts.
You can check our list of types of fraud here for more tips.
What to Do If You've Been a Victim of Coronavirus Fraud?
The first step is to report the crime. In the UK, you can do this through the Action Fraud website, which is part of the Financial Conduct Authority (FCA). You can also phone them on 0300 123 2040.
The UK Government has introduced a new hotline especially for reporting fraud which exploits COVID support schemes. You can call the free COVID Fraud Hotline on 0800 587 5030 anonymously to report suspected fraud.
If you have been duped by trading fraud, you can report the crime to Trading Standards via their website. Alternatively, call the Citizens' Advice Consumer Helpline (03454 04 05 06). You would use this avenue if you feel a company or business has acted unfairly or illegally.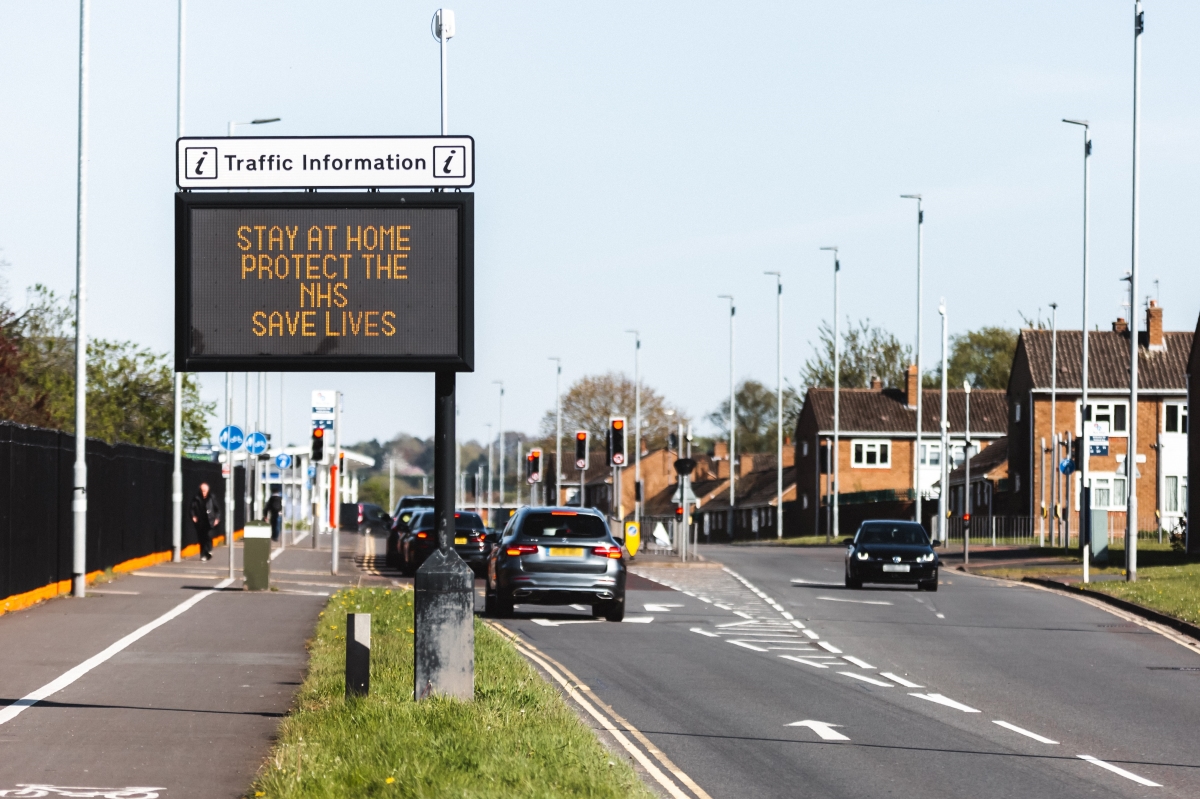 Can I Get My Money Back after Fraud?
Being defrauded can be distressing, particularly if large amounts of money are involved. Contact your bank as soon as possible to report the fraudulent payment. You can talk through what happened and let them know which payments are as a result of a scam. In some cases, your bank will simply cancel the payments.
Unfortunately, if you have given out your pin or password to fraudsters, your bank may not reimburse you as you have compromised your account's security. They can, however, help you change your passwords and strengthen your security to make sure you aren't defrauded again.
Combatting Coronavirus Fraud
The best way to combat fraud is to be aware and to share that knowledge. Educate yourself and those around you on what scams are being used successfully, and how to avoid them.
Remember: if it sounds too good to be true, it probably is. Never give out your passwords or PIN number. Never send money to someone you've never met, and never open an attachment if you don't know what's inside.