When notifying a party of legal action, it is important to be sure that the documentation has actually been received. A Process server is a trusted third party that will guarantee that documents have been delivered directly into the hands of the named recipient(s) and informed them of the contents. Process servers will then provide a statement, certificate or affidavit that details when, where and how the document was served, to prove that the party has been notified.
We offer a fixed-fee process serving package of up to 3 visits. We guarantee that the documents will be served correctly and on time, every time. We will provide you with a statement of service within 48 hours of serving the documents to confirm the time and date of the delivery. We accept work funded by the Legal Aid Authority as well as private cases.
Many recipients are aware that they will be getting served at some point and can make it difficult for process servers to locate and identify them. Fortunately, we are private investigators. We are discreet, experienced, and have a variety of techniques and equipment we can use to locate the subject, confirm their identity and evidence their receipt.
Get in Touch to Discuss Your Needs
With the use of covert, body-worn cameras, we are able to provide video footage of the process serve to supplement our statement of service, giving you peace of mind that the recipient is left with no excuses. If you are unsure of the location or address of your subject, we also offer a Trace & Serve package that includes identifying the subject's whereabouts and the process service itself.
Fixed Fee Process Serving
Trace & Serve Packages Available
Weekend Service Available
Nationwide Coverage
Covert Footage of Service Available
Statements of Service sent within 48 hours
When my son's wife became unstable and left him she took everything including their two very young children. Having been asked to care for them for a significant part of their lives I was worried and didn't know what to do. When I thought of a private investigator I was so fortunate in finding Reveal. The operatives were extremely courteous, thoughtful, sensitive and helpful. They were fully committed and I developed a great trust in their integrity in the six days they were working. Their results showed the inadequacies of the mother in a way that is helpful to the children who were at the heart of this enquiry, not only for us but for the operatives also. I cannot speak too highly of them.
HB
Four Oaks
An outstanding professional service provided throughout the entire investigation from beginning to end. The advice, guidance and information I received was fantastic and I could not have achieved such a positive outcome without you and your team, as the end result was just priceless! Therefore I would highly recommend your organisation to anyone if they need someone to provide an excellent confidential service, which is professionally administered and obtains the right information to achieve excellent results. Thank you and well done!
LM
Solihul
I dealt with Reveal when I had suspicions my husband of two years was cheating on me. I found them a great company to deal with, very professional, friendly and went out of there way to help me. I would highly recommend them to anyone who has worries about their relationship
LP
Small Heath
Reveal were quite simply amazing! After months of feeling uncertain and sick about what was going on I had clarification within a week of them taking on my case. I had the proof I needed backed up with picture evidence. You never made me feel like I was doing anything wrong, you provided an amazing service, with a quick turnaround and offered me support and updates the whole way through. I wish I had known about you sooner and would happily recommend your services to anyone in a similar situation.
EW
Tamworth
16 years of searching and reveal reunited me and my father within half an hour/an hour! So happy with the price! So happy with the staff! This company brought my family back together.. couldn't thank them enough
CP
Telford
My partner worked incredibly long hours and it was putting a strain on our relationship, it was hard to prove whether he was telling the truth or not as he was the company director and often had meetings all across London which regularly involved going for drinks with clients. The investigators discovered that one of the clients wasn't actually a client and after seeing him with her on multiple occasions were able to get photographs of them visiting a hotel together. It was hard to take but I have since moved on and think this probably saved me wasting years of my life in a relationship that was inevitably destined to fail.
TH
Chelsea
Curious whether we are the right process server for the job? Take a look at some of our success stories.
Serving One Of Two Identical Brothers
As a Process Server a photograph of your recipient is always helpful however not in the case of two near identical brothers. We were tasked with serving a recipient a Divorce Petition, the client and the dizygotic brother had been separated for some time, due to building a new life abroad the client wanted to deal with her past once and for all and understandably contacted Reveal Private Investigations to support with delivering the petitions of her husband. Find out how our agent found the right man.
The Man Who Accused Our Process Server Of Lying
In many of our process serves we wear a covert body-worn camera and obtain video evidence of the serve, although it is very rare anybody ever disputes that they were served, it does happen from time to time. A client came to us with the need for service of documents relating to a court appearance, the case was to do with overdue debts and the client's solicitor had informed them to contact us. During the initial phone call our client made it apparent that the respondent had been evasive for quite some time. Read on about the rouge trader and how we helped our client.
We assist employers, who might otherwise avoid investigating dishonest staff because they lack experience or fear legal action.
Becoming a victim of fraud can be stressful and financially devastating so investigating it professionally and effectively is vital.
Lying about injuries for financial gain creates stigma and undue stress for those who rely on compensation and injury payments.
Mystery shoppers collect vital intelligence about the customers experience and can find evidence of unscrupulous retailers.
Process servers provide a trusted method of delivery that ensures documents have been received. 
Enquiry agents can conduct covert and overt enquiries, obtaining additional information to support investigations.
Our process servers provide nationwide coverage, we are also part of a global network allowing us to offer support internationally.
Our catalogue of agents ensures that the task will be completed to the highest standard irrespective of the tasks location.
Process serving is a process conducted by professionals to ensure important documents are received by the designated recipient and to prevent them from being able to deny knowledge of the contents. Process is usually served 'personally' which involves speaking with the recipient directly and either handing them the paperwork or informing them of the contents and leaving them in a safe place.
Yes, in time-sensitive cases (or if you're local to one of our offices) we can arrange for one of our team to collect the documents. 
Our enquiry agents provide nationwide coverage, we are also part of a global network allowing us to offer support internationally.
Our catalogue of agents ensures that the task will be completed to the highest standard irrespective of the tasks location.
Our clients confidentiality is paramount to us and all of our agents are trained to know exactly what they can and cannot disclose.
If the task requires disclosing your identity this is something you would be made aware of at the initial stage and confirmation would be sought before proceeding.
We are fully GDPR compliant so all of the data we hold is stored and accessed securely.
Some documents can be served by substituted service which means the documents can be posted through the letterbox, left in a safe place or fixed to a place that is clearly visible and will come to the recipients attention within a reasonable timeframe. Substituted service is usually effected when personal service has not been possible.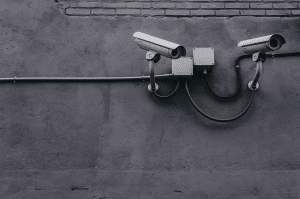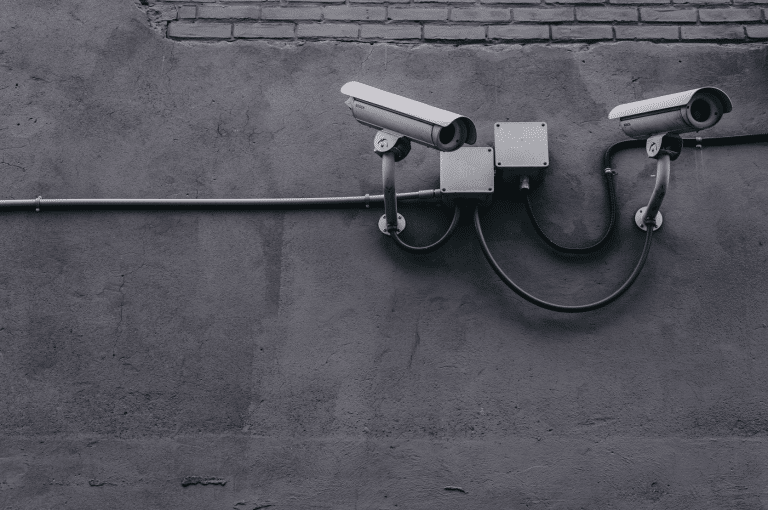 Blog Post
Your relationship with your staff should be built on trust, but sometimes there is reason to consider surveillance. With cases of insider trading, employee theft
Read More »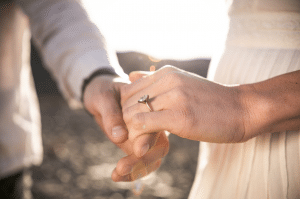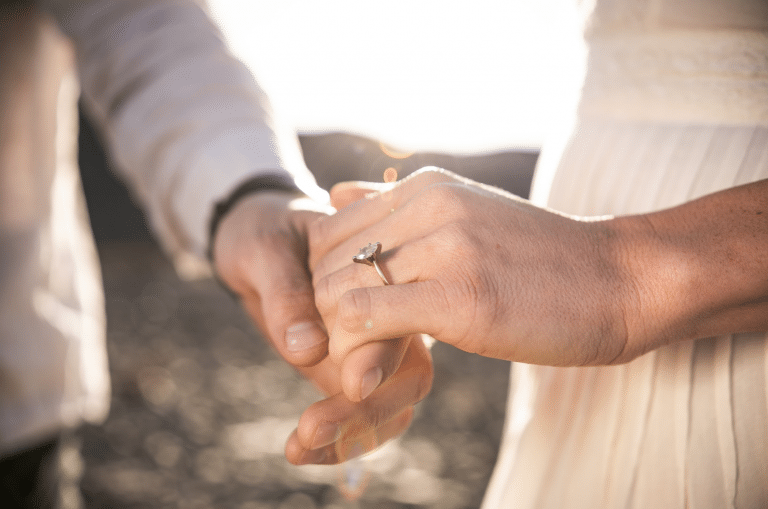 Blog Post
Polygraph tests, commonly known as lie detector tests, seem like something out of a spy movie to most people. What comes to mind is the
Read More »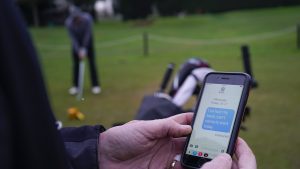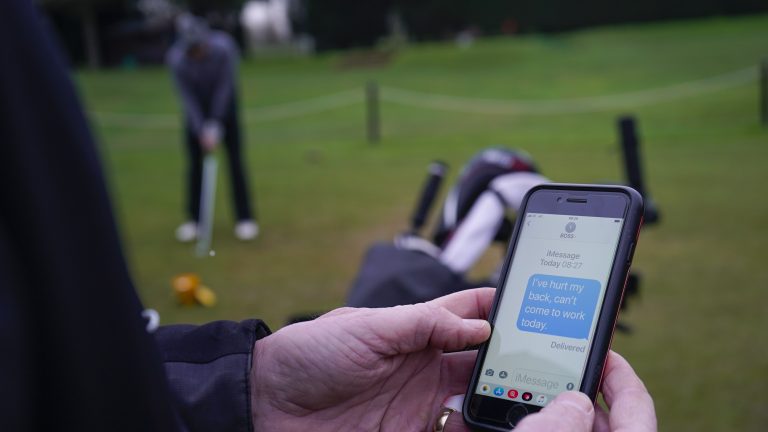 Blog Post
Fraudulent personal injury claims are often seen as a 'victimless crime', taking money from insurance companies rather than individuals. If you've been in a road
Read More »