If you're planning a day out in Birmingham, these are the 10 exciting things to do in Birmingham now that COVID restrictions have eased will be the perfect starting point.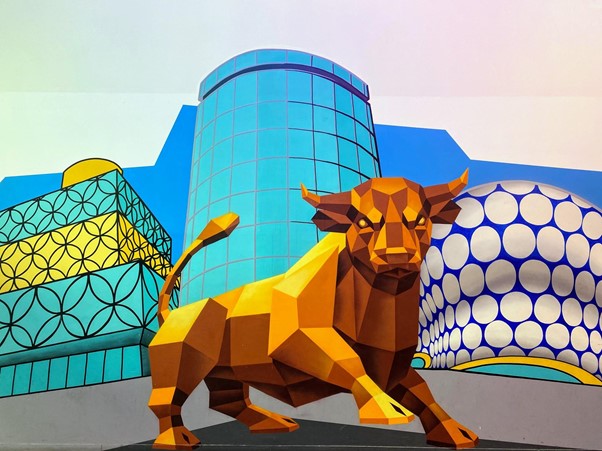 Now that COVID restrictions have eased, you might be considering a day out in Birmingham. As the second largest city in the UK, Birmingham has something to offer everyone from young families looking for some summer holiday fun to couples on the hunt for a romantic day out.
We've put together 10 exciting things to do in Birmingham now that COVID restrictions have eased…
Go Shopping at the Bullring
The Bullring is a Birmingham institution. The ultimate shopping experience, the centre is bursting with high-street favourites, high-end stores and unique gift shops.
Home to major brands such as Selfridges, Disney and Ted Baker, if you fancy a spot of post-pandemic retail therapy then the Bullring is the place to go.
If you work up an appetite thanks to pounding the shops then there are plenty of dining options available whilst the shopping centre also hosts various live events throughout the year to keep everyone entertained.
The Bullring is now also connected to New Street Station thanks to the Grand Central development and just outside you'll find the historic Bullring Markets full to the brim with stallholders who have served the city for generations.
Embark on a Walking Tour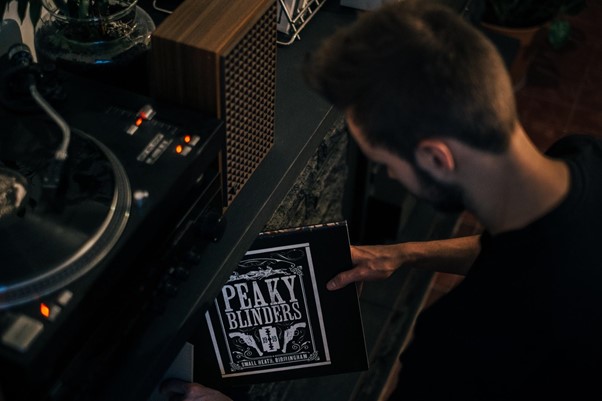 If the weather is on your side then taking a walking tour is one of the best things to do in Birmingham.
With so much history and culture, there are numerous options for themed tours where you can learn more about the city. Heritage tours allow you to discover hidden secrets from years gone by or you can opt to tour a specific area such as a canal walk or the chance to explore Birmingham's famous jewellery quarter.
Birmingham is also one of the most filmed locations in the country with the streets of the city often transformed into TV and movie sets. Follow in the footsteps of Tommy Shelby with a Peaky Blinders tour to see how the streets of Birmingham are depicted in the BBC drama.
Take in a Live Event at the National Exhibition Centre
The National Exhibition Centre or N.E.C as it's more commonly known has thrown open its doors once again to welcome visitors to live events and exhibitions.
We all know how much the event industry was impacted by the pandemic so paying them a visit is a great way to show your support.
Located just outside of the city centre you can access the N.E.C easily by car, train or bus and the venue is just a 5 minute walk from Birmingham International Railway Station.
Upcoming events for the rest of 2021 include Grand Designs Live, The National Wedding Show and MCM Comic Con. The venue has taken various steps to ensure all live events are as COVID-secure as possible including COVID status checks and hand sanitising stations.
Explore Birmingham Botanical Gardens
Arguably one of the city's best attractions, Birmingham Botanical Gardens offer an oasis away from the hustle and bustle of city life.
The gardens are home to four glasshouses which include the Tropical, Subtropical, Mediterranean and Arid Houses. If you want to soak up nature without having to venture too far from Birmingham City Centre then Birmingham Botanical Gardens is the ideal place to visit.
There's something for all the family from avid plant enthusiasts to children who simply want to explore the natural world.
You'll also be kept company by various birds, bugs and butterflies on your visit.
Put Your Brain to the Test at Birmingham Science Museum
Thinktank is Birmingham's science museum and the perfect place for scientists young and old to put their brains to the test.
The award-winning museum is home to various collections and galleries including MiniBrum, a miniature city where the kids are in charge.
There's also a science and industry section, natural science collection, an outdoor science garden and the opportunity to explore both science and technology of the past and the present.
One of the standout collections is the Spitfire Gallery where you'll get the chance to learn the story of the iconic Second World War plane and its lasting connection to the city of Birmingham.
Enjoy a Kickabout at St Andrews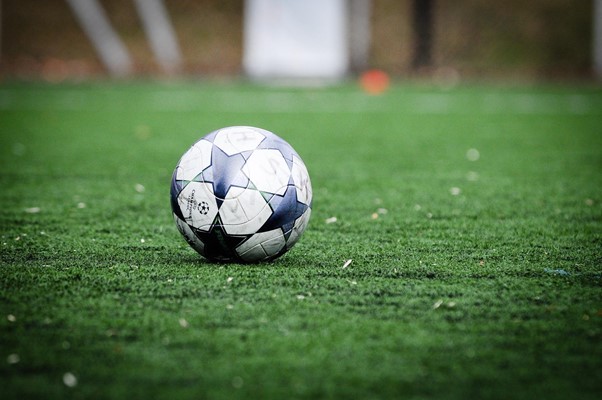 St Andrews is home to the city's boys in blue, Birmingham City Football Club.
Fans of The Blues or just those who are passionate about the beautiful game can enjoy a stadium tour where you'll step behind the scenes and get unforgettable access to areas such as the dressing rooms, dugouts and post-match conference room.
For younger fans of the team there's also the chance to book a mascot or birthday package to make a special occasion extra-memorable.
If you're lucky enough to bag a ticket to a match then you'll get the chance to soak up the unrivalled matchday atmosphere that St Andrews has to offer. It's enough to change the mind of even the biggest football haters.
See Birmingham from the Water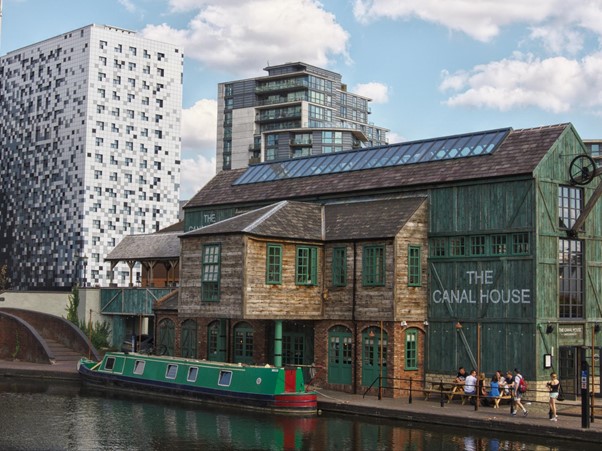 Many people and visitors to Birmingham don't even realise that the city has a canal running right through its heart.
Starting off in the city centre, you can hop aboard a narrowboat tour and sit back and relax as you venture out to the outskirts of the city by water.
There are various different companies and route options available or if you're experienced on the water then there is the chance to hire your own narrowboat and embark on your own canal adventure.
If you want to avoid getting stuck in traffic or navigating the crowds then the canal is arguably the most peaceful way to explore Birmingham.
Eat Your Bodyweight in Chocolate at Cadbury's World
Who doesn't love the sound of a chocolate-themed day out? A trip to Cadbury's World is a must for chocoholics of all ages.
Home of the iconic purple chocolate bar, Cadbury's World is the ultimate chocolate experience.
Enjoy the 4D Chocolate Adventure and learn all about how Cadbury started and grew to dominate the UK chocolate market.
You'll also get the chance to see the chocolate makers in action as they make some of your favourite confectionery and there are plenty opportunities for you to get a taste along the way.
Don't forget to pay a visit to the gift shop where you'll be able to purchase various Cadbury themed items and of course, plenty of chocolate.
Dine-in Style at Birmingham's Best Restaurants
Birmingham is home to some amazing restaurants which make the perfect place to celebrate any occasion.
You'll find various independent restaurants that you won't get anywhere else making a meal out in Birmingham a truly one-off experience. No matter what your tastes or dietary requirements you're sure to find a menu that takes your fancy.
If you're looking for something a little on the fancy side then Michelin star restaurant Purnell's or Opheem (also the holder of a Michelin star) are the perfect choice but making a reservation is essential if you want to be sure of getting a table.
If you'd prefer a more relaxed vibe then restaurants such as Meat Shack, Tiger Bites Pig and Pint Shop should all go to the top of your list.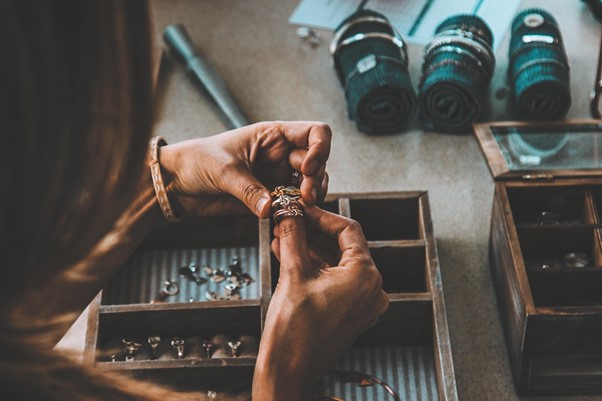 The jewellery quarter is a historic gem in Birmingham's crown…literally.
With over 100 specialist jewellery retailers and 50 contemporary designers, it's the UK's jewellery hub.
Whether you're on the hunt for THE ring to pop the all important question with, a special gift for a milestone event or just a treat for yourself, there's no doubt that you'll find the perfect piece in one of the area's many jewellery shops.
The jewellery quarter is fascinating for anyone with an interest in jewels, craft or design with various chances to see designers and jewellery makers at work.
From vintage pieces to contemporary designs and even the chance to make your own unique piece, a trip to the jewellery quarter is sure to be memorable for all the right reasons.
As you can see there are plenty of exciting things you can do in Birmingham now that COVID restrictions have eased.
What is Test Purchasing?
Providing the highest quality service is more important now than ever. With customers being more aware and conscious of their safety in shared public spaces, business owners must ensure that their establishment abides by safety protocols and provides top-notch service. This is where Test Purchasing comes in handy.
Test Purchasers are people who pretend to be customers in order to assess the customer service provided by an organisation or company.
At Reveal PI, we get Test Purchasers who can carry out a job without drawing attention to themselves. To capture video of the transaction and any conversations with the retailer, our shoppers will be wearing a hidden camera on their bodies for completely discreet surveillance. We know the importance of special days out with family and friends and hopefully these ideas have provided you with enough inspiration to plan a day out in Birmingham soon.
Ever considered hiring a mystery shopping in the UK? Call Reveal PI Today at 0330 808 9344 or visit 11 St Paul's Square, Birmingham, West Midlands B3 1RB.